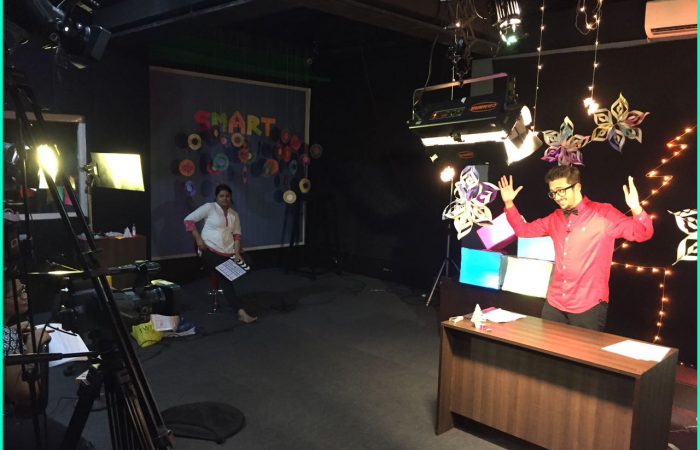 IN HOUSE PRODUCTION FACILITIES AT XCOMM
XCOMM has professional audio and video studios, shooting floor, online TV production set-up, Green room, lobby, edit suits, lab and professional training in the high end software used in the industry like Final Cut Pro (FCP), Avid media composer, Adobe Creative Cloud which includes adobe Photoshop, Illustrator, Premiere Pro, Dreamweaver, InDesign. Besides the students also get training in Maya, 3DxMax, 4C+ and Quark Xpress. The AV studio is spread in a sprawling studio space of more than 4000 square feet.
"Xavier Studio" is equipped with online video production facilities along with professional lights and grips. The school has Panasonic HD and Panasonic 4K cameras besides a Steadicam for film and TV production. The Xavier Studio has latest still cameras like Canon 5D and many more. Besides there are other facilities like the teleprompter to train students for TV anchoring, latest tripods, professional lights like muti-20, multi-10, cool lights with 4 banks, 3 banks and 2 banks.The studio has professional LED lights with DMX controller, which could change the colours or mix colours at a given time. There are spotlights and baby lights with all the accessories. Outdoor lights are also available for the production of short films and documentaries. Xavier Studio also has a modern digital still photography studio with all the lights and latest DSLR cameras.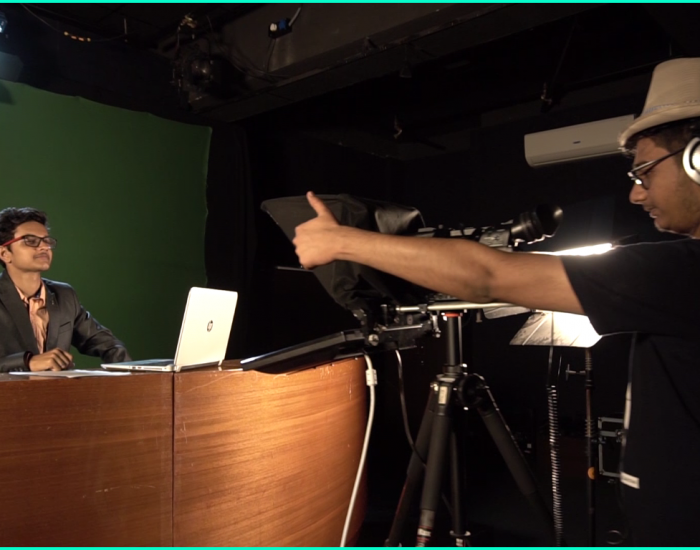 The lab has registered Adobe Creative Cloud (academic version) for imaging and graphic design besides Final Cut Pro and Avid Media Composer for real time film and video editing. Workstations give students ample chances to practice what they learn in classrooms. Professional editing and animation are done on all the systems using Final Cut Pro, Adobe Premiere Pro and Maya.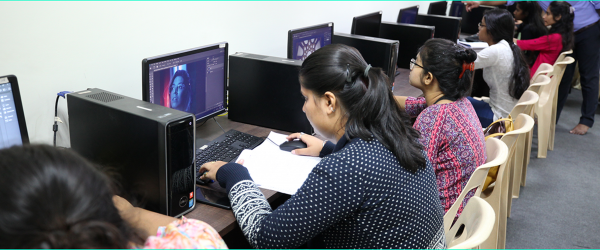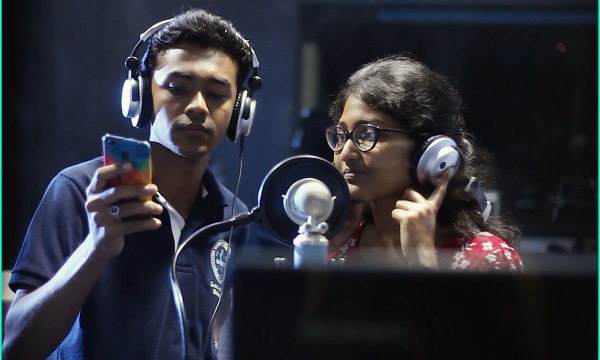 Audio is an important component of film and TV production. The studio has the latest registered software- Presonus Studio One Professional with midi-keyboard and many musical instruments. It has a wide range of microphones. The sound studio boasts of Shure Cordless, Blue Bird (Spark), Bluebird Reactor, Beyer dynamic, Shure SM 58, Short Gun, lapels, cordless hard mic, and pioneer cordless mics.
The state-of-the-art classrooms, academic rigor and mentoring make our students feel that they are professionals from day one in the University.
XIM University library has over 2500 books on Mass Communication alone covering several theoretical and practical areas like Human Communication, Communication Theories, Mass Communication research, Drawing, Animation, Designing, Fashion, Argumentation, Critical and Creative Thinking, Script Writing, Film and TV Direction, Cinematography, Photography, Broadcasting, Journalism (Print, TV and Digital), Psychology, Sound, Radio Production, Media Management, Event Management, Public Relations, Advertising, Corporate and Business Communication, manuals of different software, and selected back volumes of International Journals.
There are hundreds of award winning feature films, short films and documentaries in different languages for screening and some rare audio albums (instrumental) for reference. We at School of Communications encourage our students to engage with these texts so that they develop a base for critical thinking & contextual arguments early on.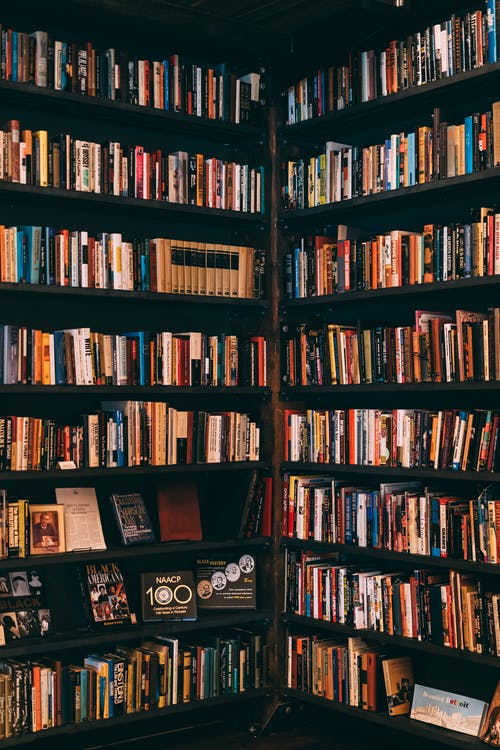 XIM University hostel rooms are spacious and comfortably-furnished. They give students a feel of a home away from home. XIM has separate hostel blocks for Girls and boys in the University Campus.
Following facilities are available for students in the hostel and on campus: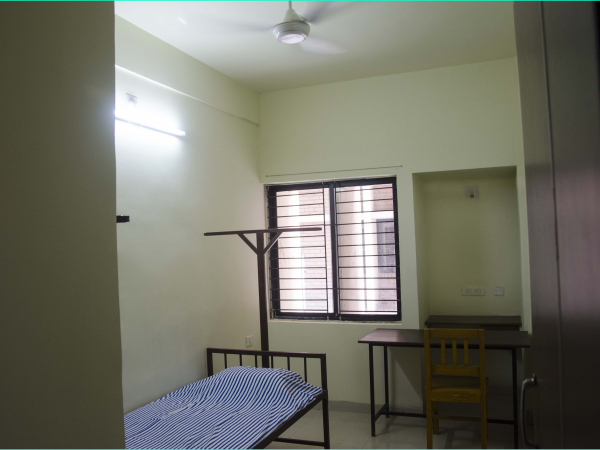 Sports Infrastructure within campus :