SCHOOL OF COMMUNICATIONS, XIM UNIVERSITY ALUMNI MEET 2023
The Milan-Alumni Meet 2023, hosted by the School of Communications at XIM University, provided a platform for graduates to reconnect, network, and celebrate with their former classmates and faculty members. Held on February 18th, the event was a great success and allowed alumni to share their experiences and reminisce about their time at the university. The meet was a vital opportunity for alumni to stay connected with their alma mater and learn about the latest developments and advancements at the university. Overall, alumni meets are an important way of maintaining a strong alumni network and fostering a sense of community among graduates.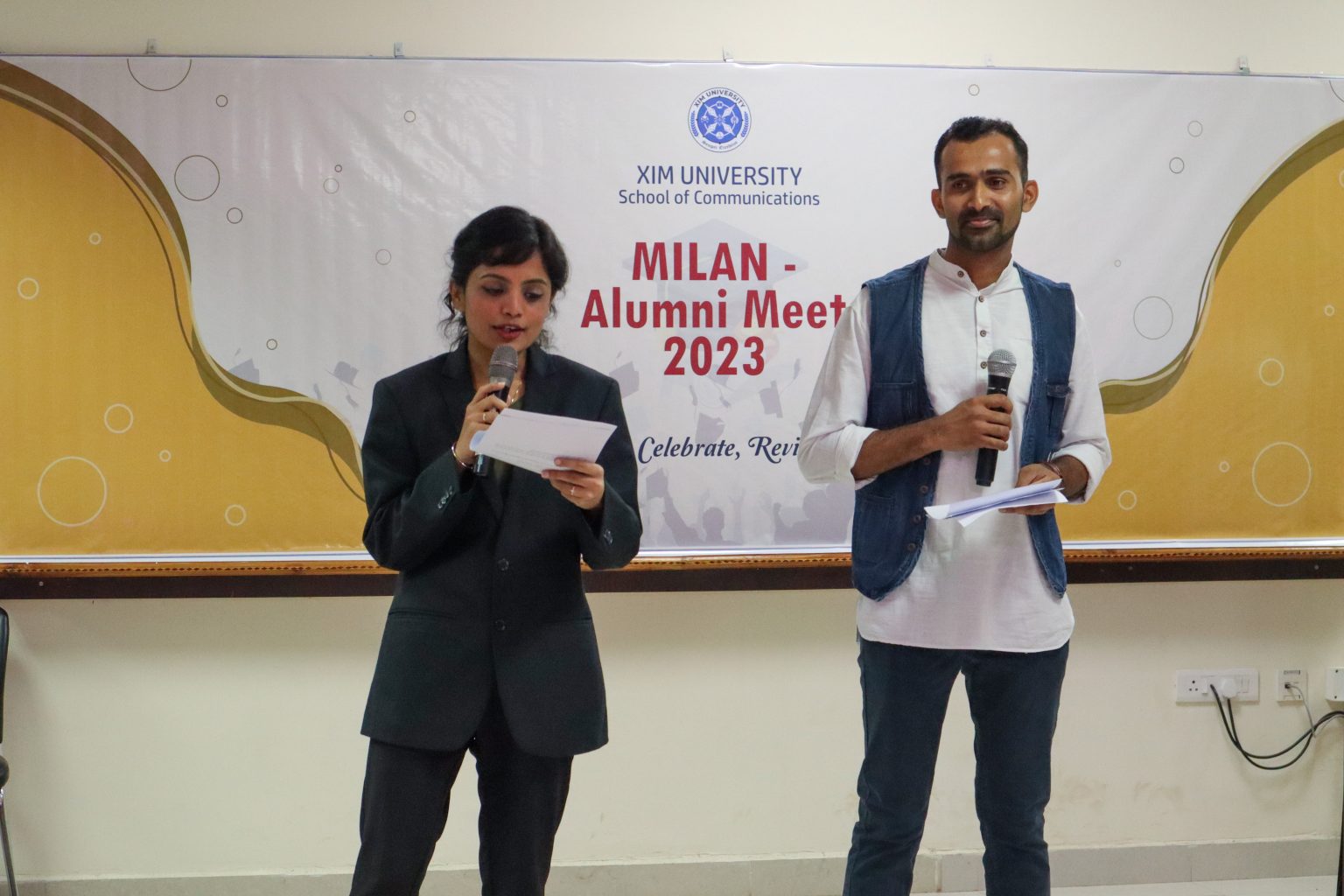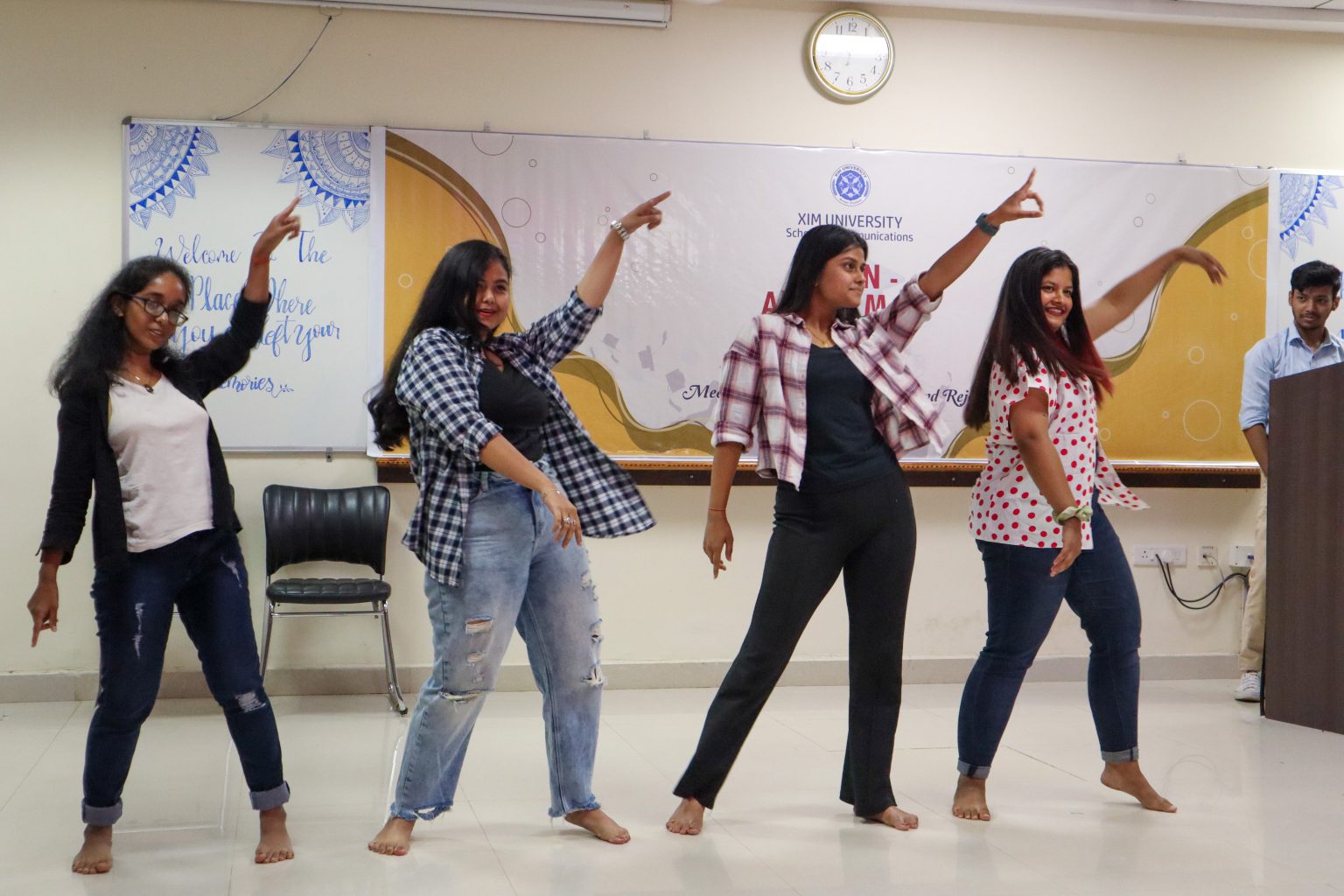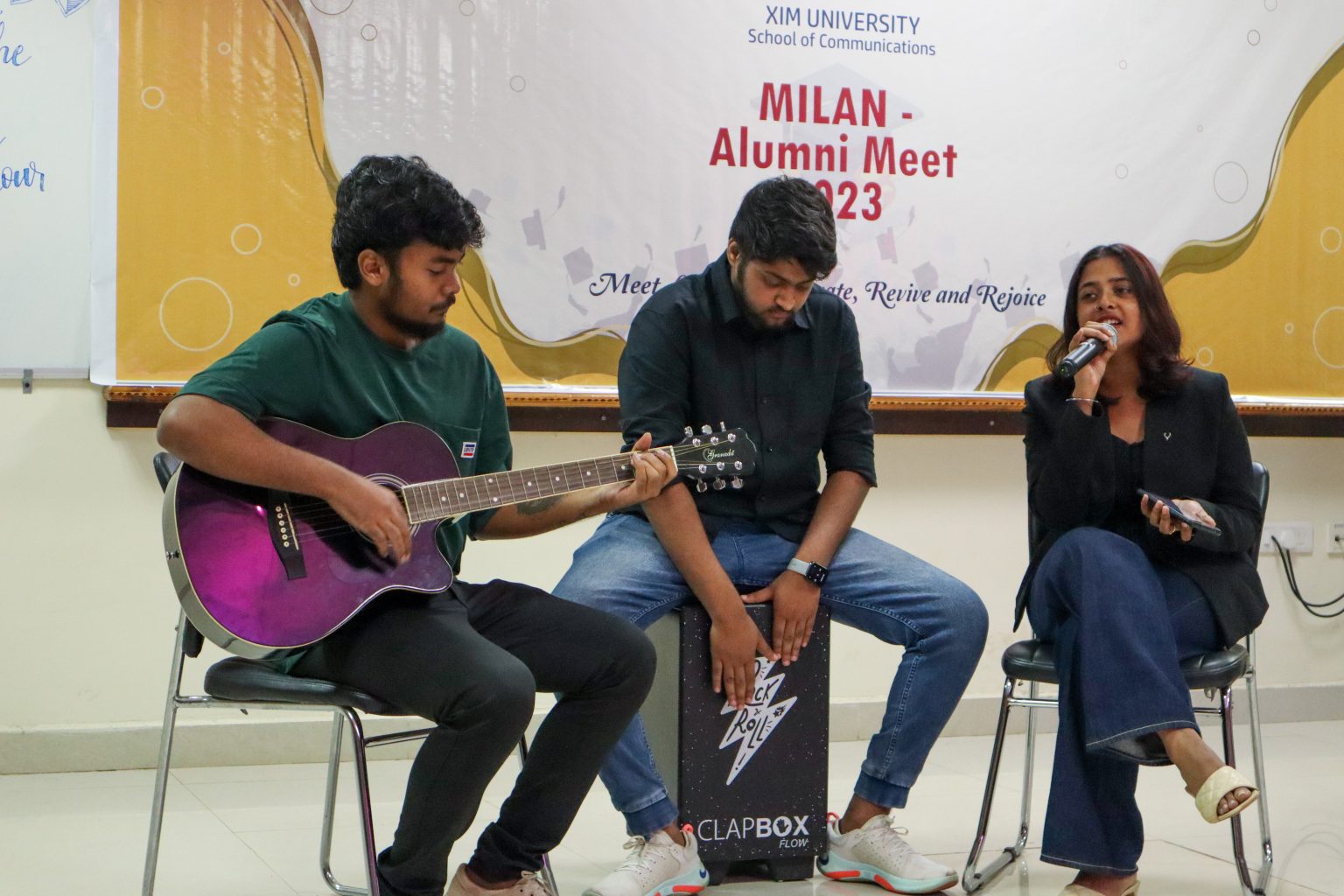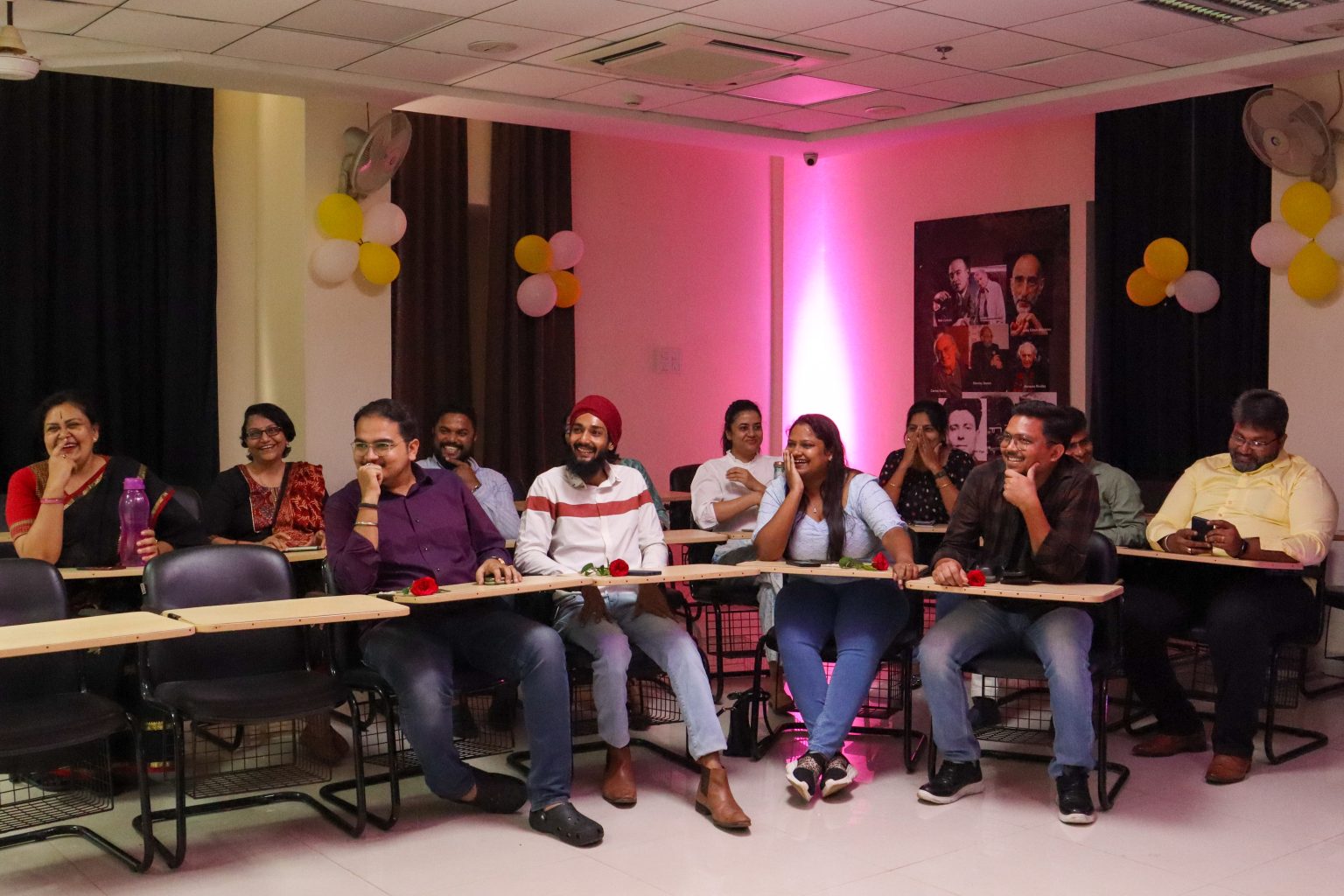 Alumni meets also provided an excellent opportunity for graduates to exchange ideas, discuss their professional careers, and even collaborate on future projects. They allowed alumni to expand their network, connect with potential employers, and discover new opportunities. Moreover, alumni meets were a fantastic way for educational institutions to keep in touch with their former students and keep them engaged in the institution's future development. Alumni who felt connected to their alma mater were more likely to become advocates for the institution and may even become donors or volunteers. For this reason, organizing alumni meets and other alumni engagement activities was a priority for educational institutions looking to build a robust and active alumni community. The Milan-Alumni Meet 2023 was a great example of how such events could be used to build connections and strengthen relationships between graduates and their educational institutions.
SCHOOL OF COMMUNICATIONS, XIM UNIVERSITY ALUMNI MEET 2020
It was perhaps one of the most awaited moments for the XIM University Alumni Committee and the ALCOM Team to see the day unfolding on February 15, 2020. It was a maiden attempt made by the XIM University. Since its inception, barely four batches of PG and three batches of UG students had passed out from the New Campus at Harirajpur. February 15th witnessed an air of excitement, emotion and nostalgia where entire day was chalked out with common as well as school specific events.
With a goal of continuing the relationship with the XIM University students, and believing that an institution of higher learning is a partnership; partnership among students and alumni, faculty and alumni, administrators and alumni, benefactors and trustees, neighbourhoods and more, to build a robust learning community and a culture of ongoing education.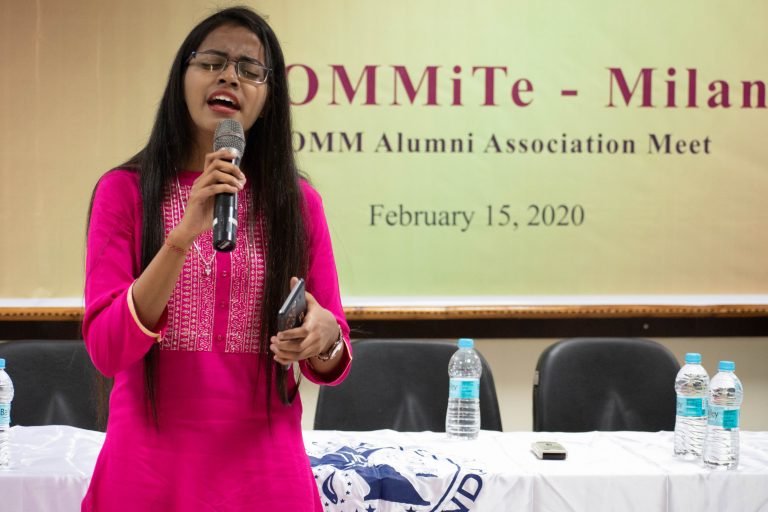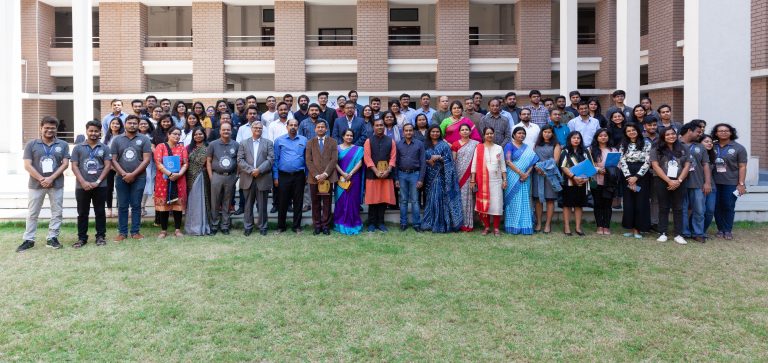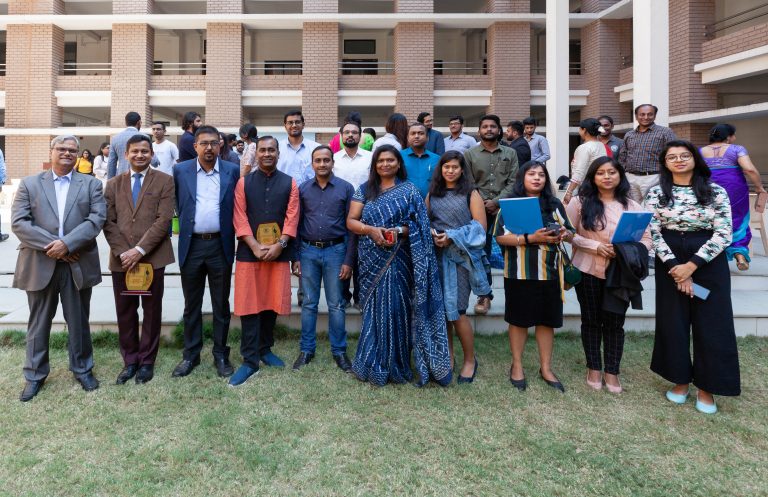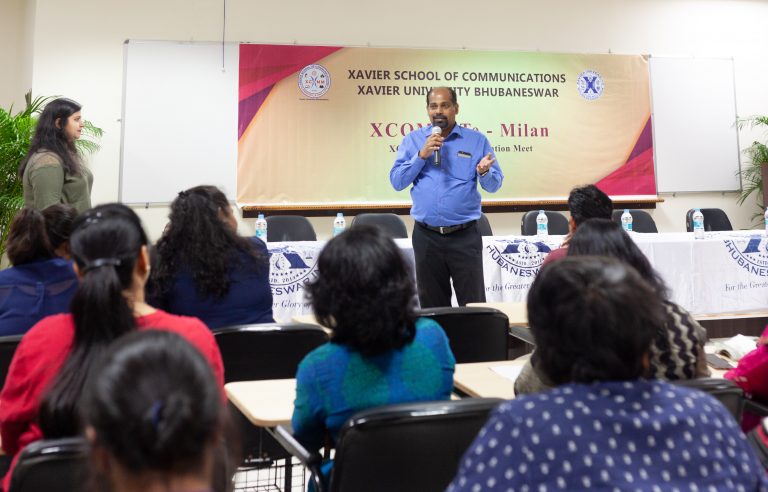 The alumni of all the schools of XIM University, gathered in the mini auditorium with the graduating students to seek blessing from the almighty and the faculty with lightning of the ceremonial lamp by Dr. Fr. Antony Uvari, S.J., Vice Chancellor, Fr. E. A . Augustine, Registrar, Fr Abraham, Chairperson of Alumni Association, Fr. Donald D' Silva, Coordinator of Alumni Association and the Chief Guest Shri Akash Dasnayak, Chairperson of MO College, Minister of States, Eminent Actor.
Welcoming the Alumni to their alma matre, Fr Donald D'Silva, SJ expressed his happiness over the alumni's love for the campus, their mentors and the institute. He introduced the Chief Guest to the audience and welcomed Shri Aakash Dasnayak. The inauguration Ceremony was carried forward by Fr Augustine who stressed on good practices and creating a attitude of gratitude. Fr Abraham expressed his plans to merge XIMB and XIM University alumni  and revive the past activities of meeting annually in different cities to have that continuous connect between alumni and the University.
Dr. Fr. Antony Uvari, S.J., in his address, emphasized that the alumni are the backbone of the institution who in tern impact branding of the Institute through their presence in various fields of works in several industries and companies. He also stressed the point saying, in a long run, alumni could mentor themselves in their career, they can mentor graduating students on campus, they could teach immersion courses, participate in conferences and workshops, contribute to research, specially case research, thereby create a good academic culture and spread Jesuit values wherever they are.
The inauguration ceremony concluded with the speech by the honorable Chief Guest, Shri Akash Dasnayak, who said that the alumni are the real ambassador of the institutions and are the real contributor of knowledge. Further, he explained about the concepts of MO University, a collaboration of degree colleges and universities of Odisha set up to mutually help each other in placements, career counselling, skill development and nation building.  
The inauguration ceremony ended with the felicitation to Mr. Akash Dasnayak and others on Dais by Fr. Donald D' Silva, S.J.
The Second session of the event started with the Panel discussion by the Eminent speakers and Alumni of XIM University, Mr. Dhananjay  Singh, Assistant Commissioner, IRS, Government of India,  Ms. Ankita Poddar, HR Business Partner and L&D Specialist, Mr. Aslam Ansari, HR Consultant, Mr. Aditya Singh, Head Jewellery International Business, Titan Company Limited and Ms. Niharika Sahoo, AGM Jindal Steel and Power Ltd. After the sharing of their insights and they interacted with the graduating students, answering their questions and also guiding them to move forward in their career. Each speaker shared their experiences during their post-graduation days and the Life.  
To motivate the recently graduated alumni, selected alumni were given an opportunity to share their success stories. In the open house session, alumni of the new schools of the university talked about their journey so far. In the panel ,Mr. Jay Kapoor, from School of Commerce , Ms. Prarthna Chand, Batch 2016-2019 B.Sc. Sustainable Development, School Of Sustainability, Ms. Siddhi Dubey , MBA-UMG who is currently working as an assistant manager at Bhubaneswar Smart City and Ms. Greeshma Biswal, MBA-SM(2016-18) currently Senior Officer, Partnership Solutions & Governance Support at  Tata STRIVE.
Before breaking for lunch, all the faculty, alumni and graduating students took part in the photoshoot capturing happy moments of the day.
Post lunch sessions were conducted by respective schools where alumni of each specific program gathered in their respective schools and interacted with the current students. Business games, singing, dancing, quiz and more, were planned by the alumni coordinators of each school. Evening was spent together at the newly constructed Amphitheatre for common entertainment for the entire university family.  Students came up with singing, dancing standup comedy, and DJ which took by storm to end the alumni meet with a happy note.
The alumni coordinators from each school, Prof. Mousumi, Prof. S.S. Singh, Prof. Rashmi,  Prof. Elizabeth and Prof. Nadira made every effort to see that alumni had a true feeling of belongingness to their respective schools and the University. The facilities provided in the international center for their boarding and loading beyond their expectation. Finally, it was a nostalgic experience in real sense. Maiden effort was worth remembering. Hope to see this initiative reaching greater heights in the years to come.
SCHOOL OF COMMUNICATIONS, XIM UNIVERSITY ALUMNI MEET 2019
The School of Communications alumni team organized its first XCOMMiTe-Milan 2019 on March 2, 2019 at XIM University Bhubaneswar.
Fr. Donald D'Silva, the Coordinator of the XIM University Alumni Association (XUBAA) and the Dean of School of Communications began the program with the welcome note.  Fr. E. A. Augustine, Registrar of XIM University inaugurated the meet and urged the alumni and student participants to join the larger Jesuit network of Alumni whole over the world. Program included a panel discussion  on the theme 'industry needs and student preparedness'. The plenary session was chaired by Dr. Jolly Jose, coordinator of Schools of Communications alumni association. The panellists for the day were Mr. Amit Kumar Singh and Ms. Alice Peter. Mr. Amit, the first batch student of MA Mass communication shared his experience as news and event producer in Asian Buck Bhubaneswar, Programme Executive of ETV Hyderabad, and as Lecturer at Arka Jain University  Ranchi. On the other hand, Miss. Alice Peter, first batch of MA Mass Communication shared her experience of working as Jr. Executive, Corporate Communication at Sumbandh Finservice Private Limited and as news and event producer of Asian Buck Bhubaneswar. They also clarified several doubts and anxiety related questions from the floor. The panel discussion was followed by a short entertainment programme presented by the students of BSc Mass Communication.
School of Communications student activity committee and a girl's crew on camera supported the activity. A record sheet with photos of all the alumni was generated for the archive. Further a memento with the imprint of XCOMMiTe- MIlan 2019 on coffee Mug and XIM University diary were presented to the alumni and the special guests. Coffee snacks and lunch was served for all the participants.
The program ended with a concluding note by the Dean of the School Fr. Donald D'Silva, SJ encouraging the Alumni to visit the campus and the School at least once a year to relive the nostalgic moments of college life.